I had been searching Amazon for some really good, lace up, no zip combat/military boots. I didn't have any luck until I searched etsy and found these bad boys by
RogueRetro
(images taken from RogueRetro's listing)
These boots are sweet. I removed the tassel to make them a little more punk rock looking. However, despite aesthetic appeal, these shoes ain't got no "soul" power.
In snow covered Western, PA, every step I took in these boots was a fine waltz between getting to class and falling on my butt.
After telling my good friend, Anna, about my problem she told me that she got Ice Cleats that go on the bottom of any shoe and she could literally run on ice in them. Again I searched Amazon. It was hard to find ice cleats that came for baby-sized feet and were affordable. But one of the pictures on Amazon was basically just chain wrapped around the boot. I knew that was something I could do, and I thought it would make the boots look even tougher than before. So I went to Lowes and spent $5 on three feet of chain and needle nose pliers.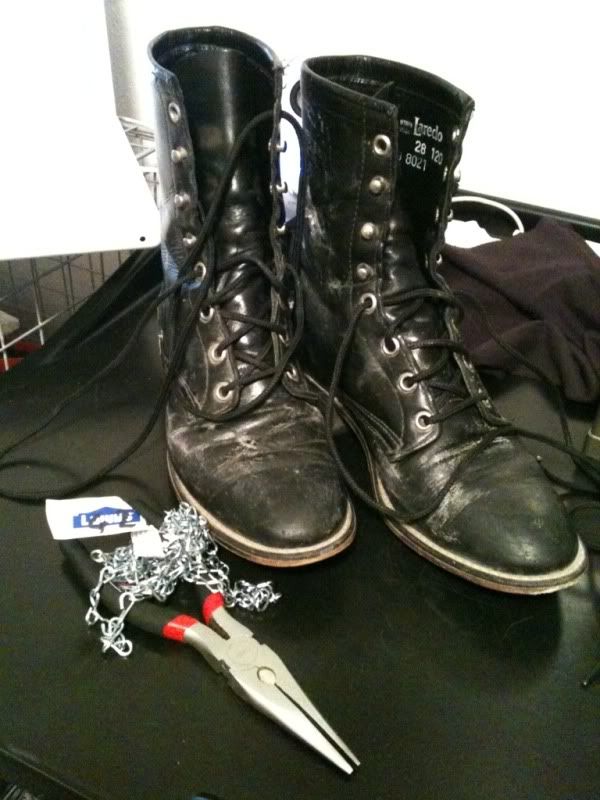 The chain wasn't big or small enough to effectively fit through the shoe lace hole, so I had to rig something with key rings.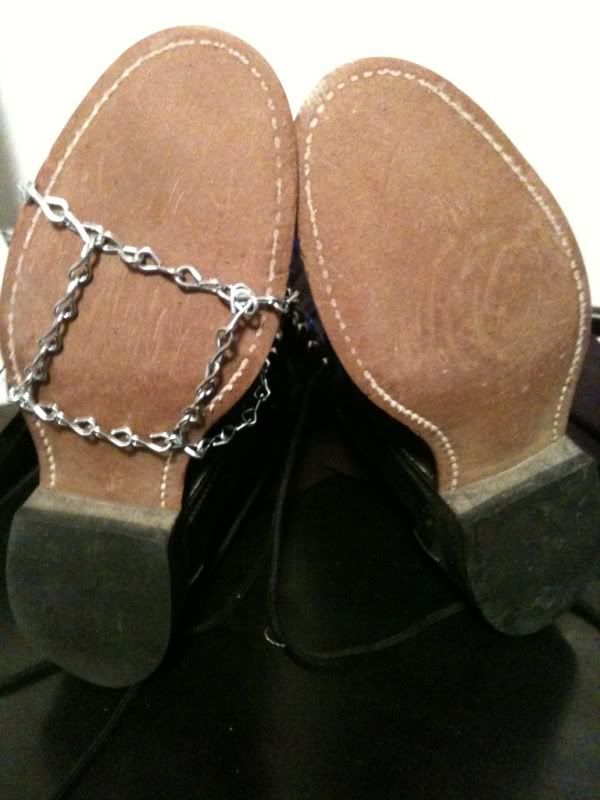 I started with the right foot. After I figured out how to do it, it only took a couple of minutes for me to make the left one.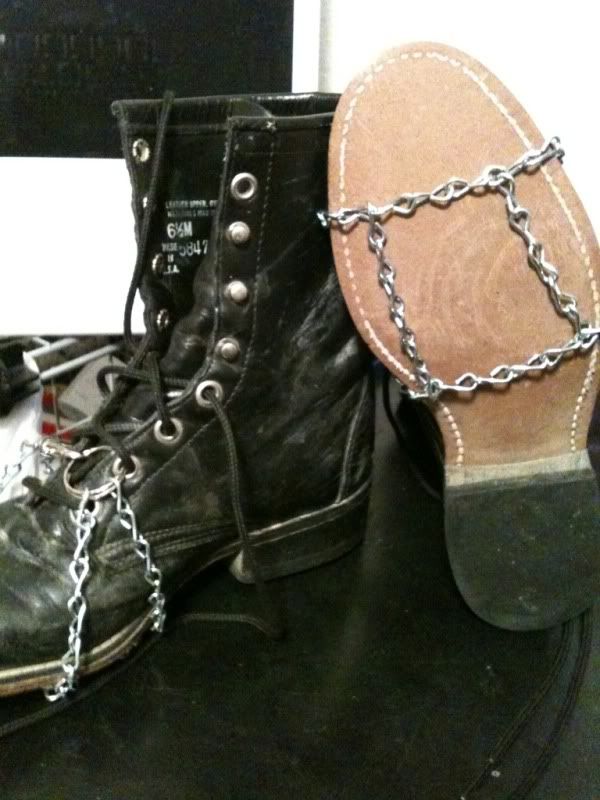 Let me tell you something:
best five dollars I ever spent!
I walked to campus last night without a single worry of slipping. I did however, break the right cleat when I ran into some friends and was dancing tell them about it... It's fixable!
So, spending only five dollars was a deal, but another sweet deal was that I paid $45 for the boots from
RogueRetro
when
GrannyVintageShoes
was selling THE SAME EXACT BOOTS for $15 more. Oh yeah, I was stoked.