So I have a fashions show coming up in one week! And I've been working my little booty off to get everything ready in time. My inspiration was the song "Home" by Edward Sharpe and the Magnetic Zeros, so everything has an earthy/western feel to it. One of my favorite pieces I made was this sick feather skirt.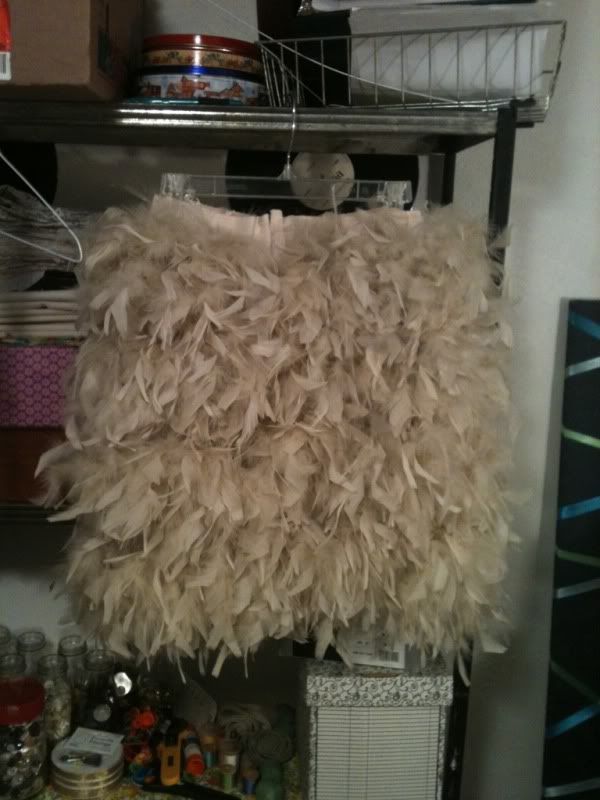 I had ordered some cheap boas from some online party site in the beginning of December and made this skirt over winter break. I was so in love with it, I wanted to wear it down the runway, but I'm nice and my friend Kristen is going to wear it.
Having made things all my life, I've always struggled with people copying me and 'stealing' my ideas and methods. I realized this several years ago, which is why I had started making youtube videos about how I did things. Then I digressed, but I am back to being less selfish/prideful about it.
For the fashion show, we had to bring half of our pieces in to show our progress, so naturally, I brought the skirt in. Today, another designer, and a fellow officer asked if she could copy my idea, and said it wouldn't hurt my feelings if I didn't want her to. And honestly, for a second I thought about saying that I didn't want her too. But then I remembered that my best friend, Brandon, told me it is flattery. And I really do feel flattered. Especially in a place where I feel as though I stick out and people think I am weird, I am flattered that she wants to copy my idea. I told her to go for it, but not to do it better than I did (joking, of course). I am interested to see how hers turns out! It wasn't easy hand sewing all those on...