I was so stoked to find this awesome mustard yellow, vintage, made in France outfit for $2.00 and a local flea market!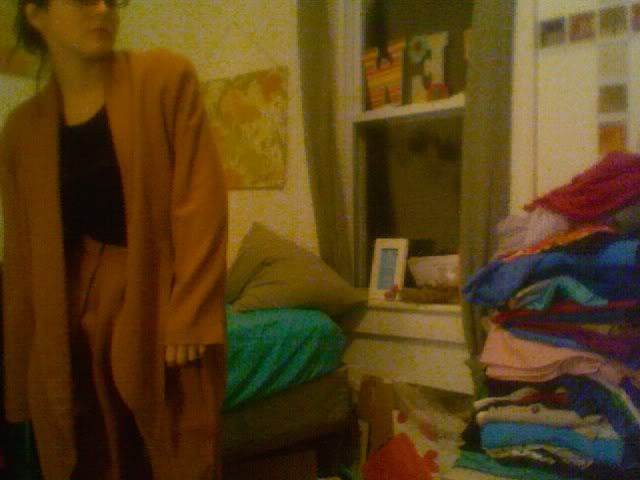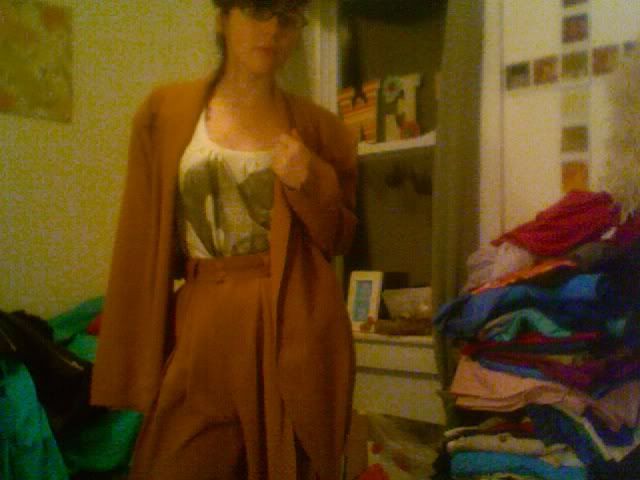 It is slightly big on me, but I just think it is so rad, I cannot decide whether or not to keep or sell it (a constant battle with my vintage finds).
In other news, my lovely mother at AlwaysSewLove won a free blog make over and it is finally up and looking good!
We got a bunch of snow and classes were cancelled until 11- which is when my first class starts. Oh well!