I had mentioned quite some time ago about a
new piece of furniture
I acquired that could use some new knobs. I am now on the hunt for knobs for another project, and while I love my original choice of Moon Raven Design's
aged metal bird skull drawer pull
, I still don't have the capacity to spend $28 a pop!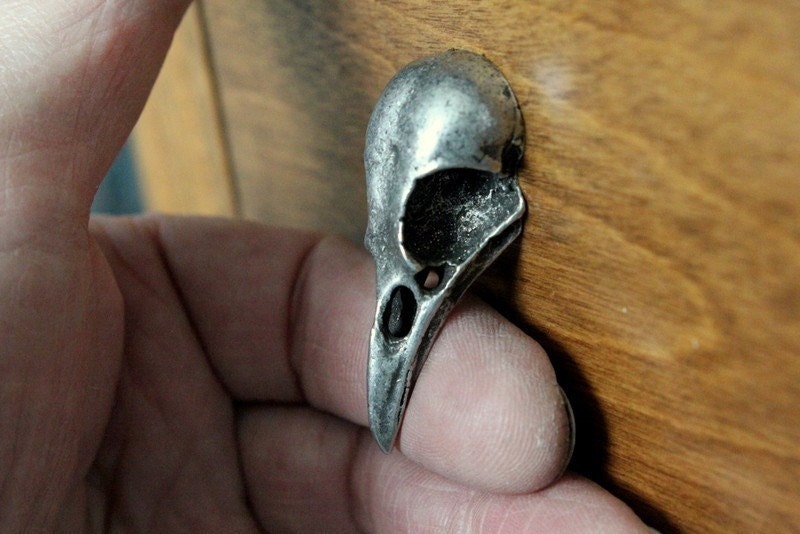 So I am going to make my own! No, I will not be macerating and casting bird skulls, I'll probably go with something a little more in line with my skill set, maybe some paint and some modpodge. While I figure out the perfect pull, check out this delicate drawer decorations: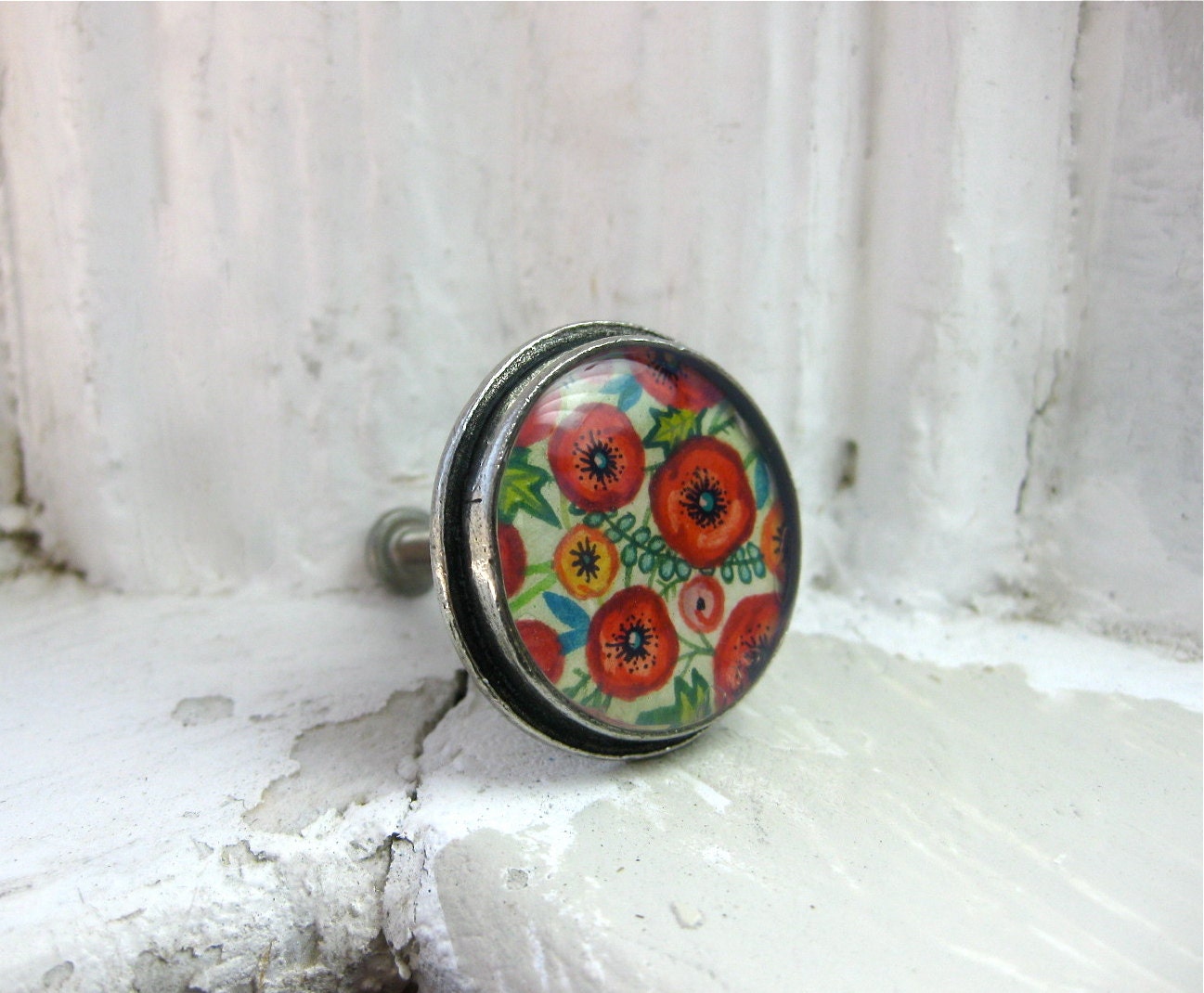 Heather Kent's
floral watercolor and resin sealed knob would make a great little accent piece.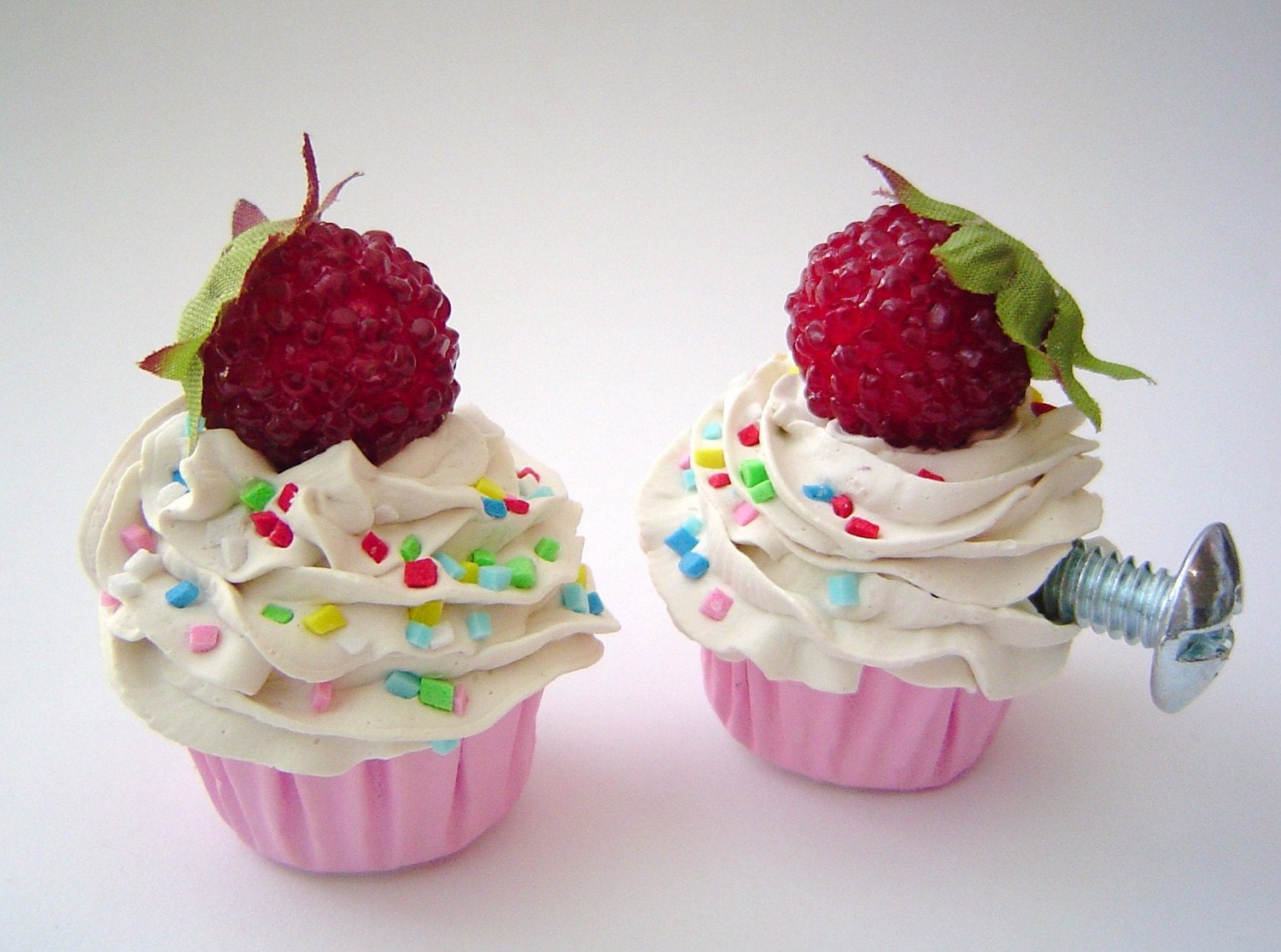 Shrimrita's
cupcake knobs are kitchen ready! They might not be a good idea if your sweet tooth is as strong as mine.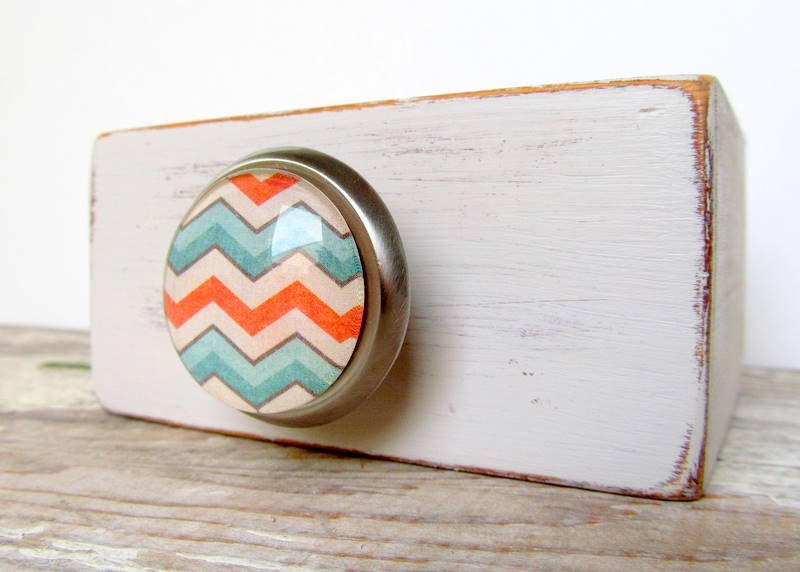 And if you want the key to my heart (or the pull to my drawer?), a chevron print is all you need. Sarah of
featherandwild
nailed it with the killer color combination this knob is donning.
I wanted inspiration, and while all of these knobs would look great on my new project, I know just the knob for the job.