I am wasting no time crossing things off my bucket list! A couple of years ago, my brother got me the
Blackbird Bakery
cookbook.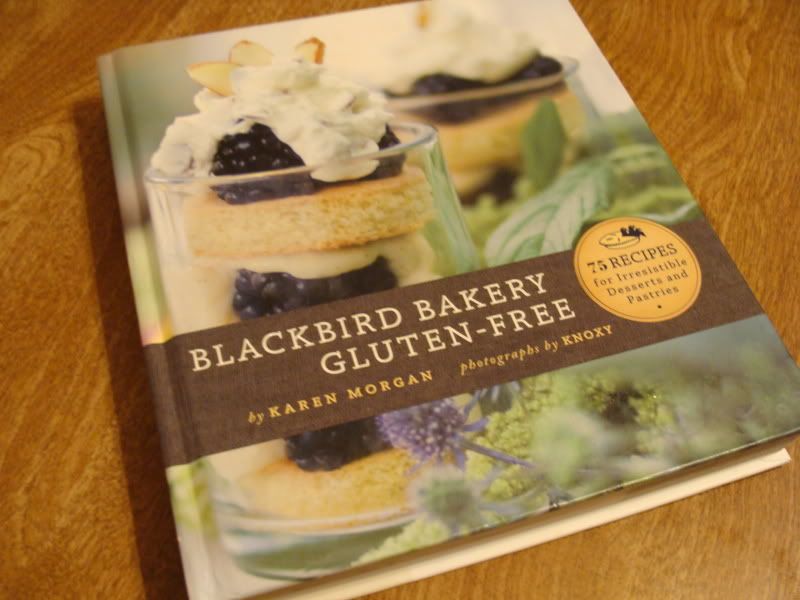 This cookbook is
filled
with
phenomenal
recipes. Harley and I made a savory crepes with a mushroom filling. I haven't had gluten free crepes outside of
Bar Suzette
in Chelsea Market, NYC. They were just as good! I had wanted to make the Hummingbird Cake, which I had never heard of or had, but I wasn't equipped with all the ingredients. So I went for the German Chocolate Cake, which I had never had in cake form (just cookies & ice cream)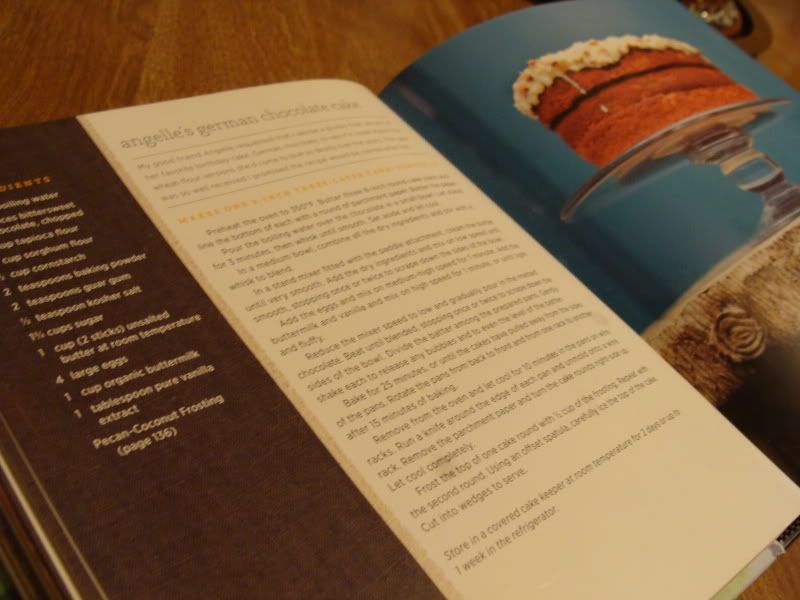 The recipes appear a little intimidating, but once I got the stand mixer spinning, the rest of it rolled into place! My least favorite part was making the icing. I'm not a chef or a scientist, & I understand that some things melt down, but I wasn't sure how three cups of sugar, three cups of cream, three and half cups of pecans, and six cups of coconut would yield the four and a half cups of icing the book said the recipe made. Not to mention the
twelve
egg yolks!
The cake turned out
amazing
. My mother says it is the best she ever had!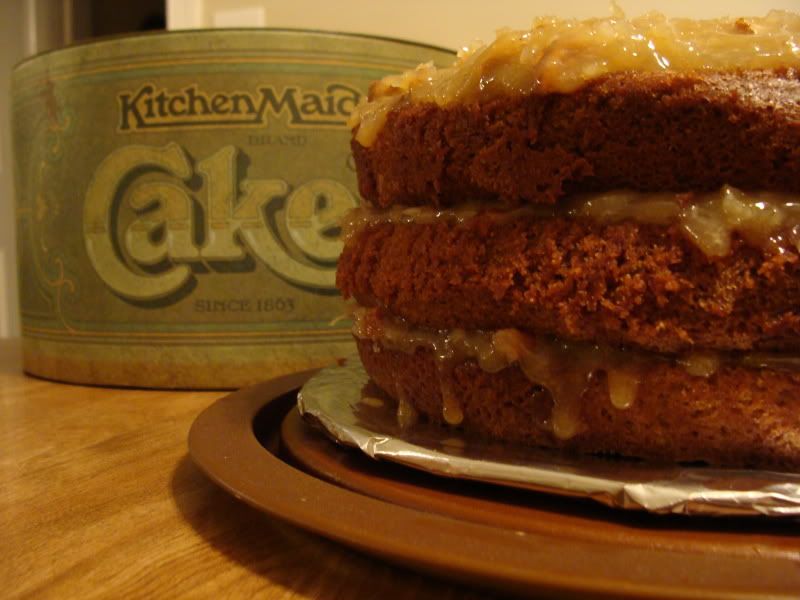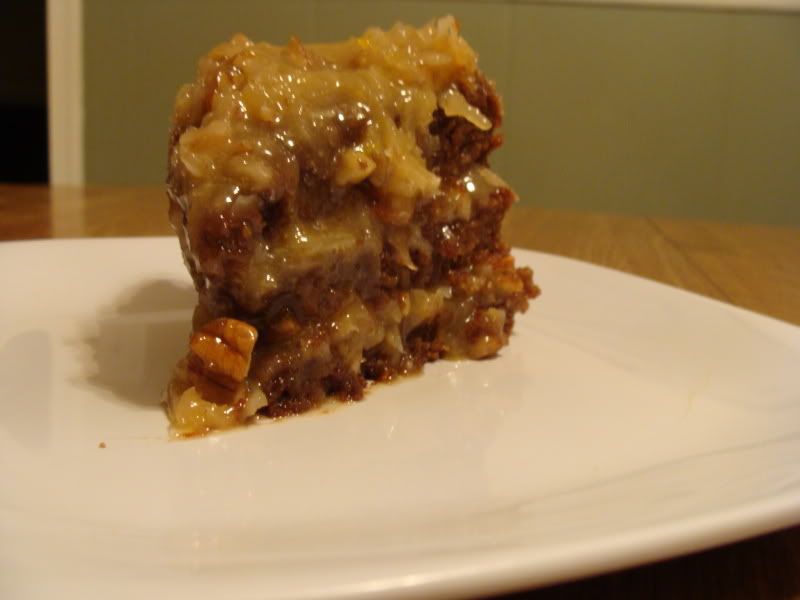 Gooey goodness! Luckily, there was enough left over icing that we pretty much
have
to make another one!