My friend,
Anna
, spent last weekend in New York City, and happened to get me some leather pants from a sample sale! I was so excited I wore them in real life the very next day and for fun at her apartment when she gave them to me (as seen here):
My neighbor, David, was also over Anna's when she gave them to me. He posed me... and I happen to be wearing one of Anna's shoes' and one of her roommates!
So here's the outfit:
Remember when I got so excited when
I figured out
I could do my hair? I'll be donating it all soon, so I've been rocking a top bun pretty often.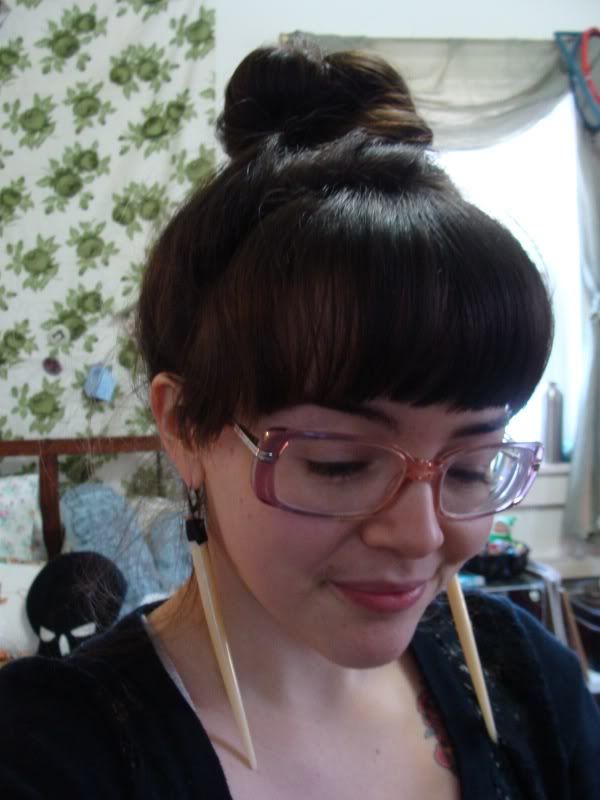 I made
this shirt
for my last fashion show, and my neighbs found this cardigan in their house and gave it to me, score!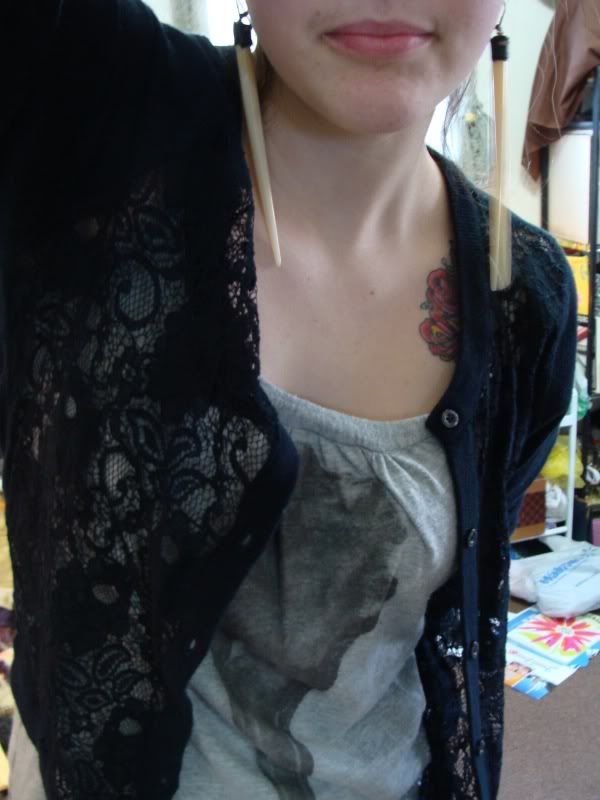 And now for the lovely leather pants, and my
DIY robin's egg boots.
All topped off with my leather jacket, of course!