I am heading back to school today after a lovely (and not nearly long enough) Thanksgiving break. I hardly packed enough clothed for my stay, so now that everything is in the washer, I had to get creative.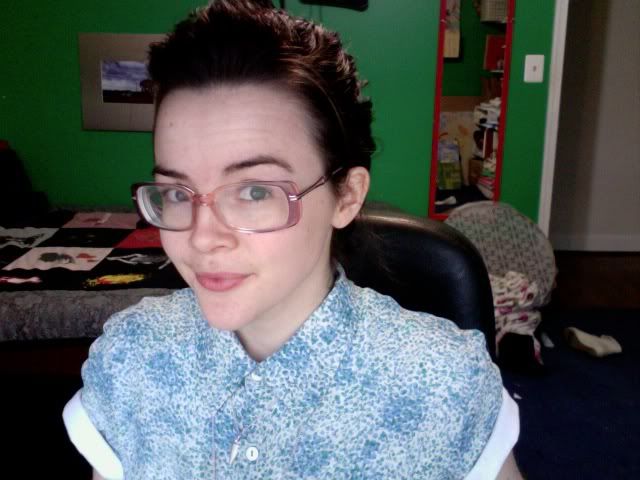 I had my mom french braid my hair, always a treat.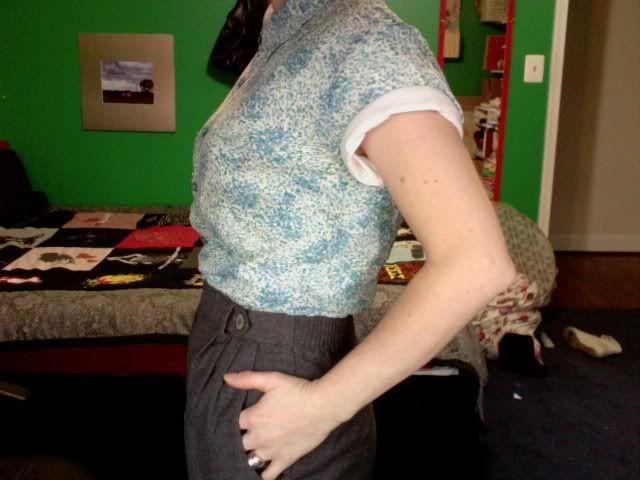 So this is actually a blouse that used to be my grandmother's. It's not so bad! Over a Haste The Day shirt that was my brothers with the sleeves rolled up for that good old retro feel.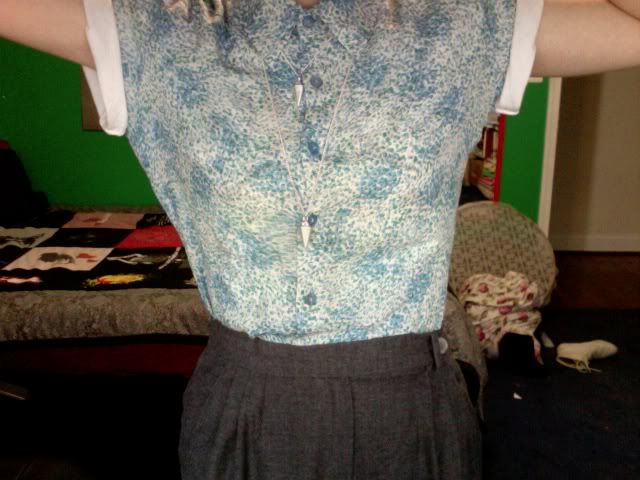 Paired with some high waisted slacks that were thrift store discards (I had to fix the back seam and put a button on). The necklace was $3 at Target!
Top it off with some peace! And some black H&M wedges because I only brought two pairs of shoes... I'll pack better next time.
A cute outfit in a crunch!