My mother
and I just got back from the thrift store. My main goal in going was to get old sweaters to cut up and make things for my fashion show, but while I was perusing, I took a look at the purses. I have been looking for a good long strapped bag. I stumbled upon a brown and black one that were exactly what I was looking for, and an idea popped into my head as soon as I saw the black one- add studs. A while back, I wrote
this post about some boots that I spruced up
. I had some left over studs, so I decided they would be just the thing to touch up my new-to-me black purse.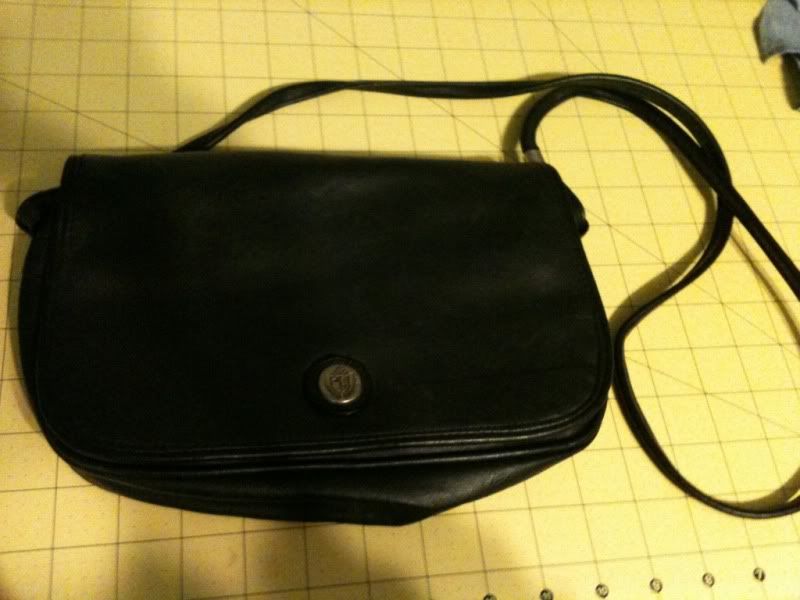 The purse as I bought it. I drew a line with a ruler where I wanted to the studs to be.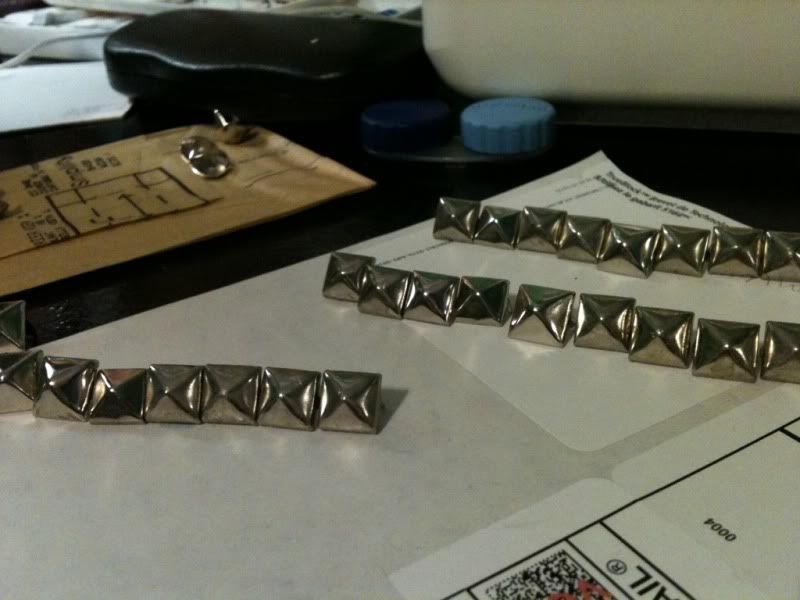 Then I figured out how I wanted to the studs to go since I had two sizes. I used an x-acto knife with my ruler underneath to cut small slits for the studs, and I use jewelry pliers to bend the prongs.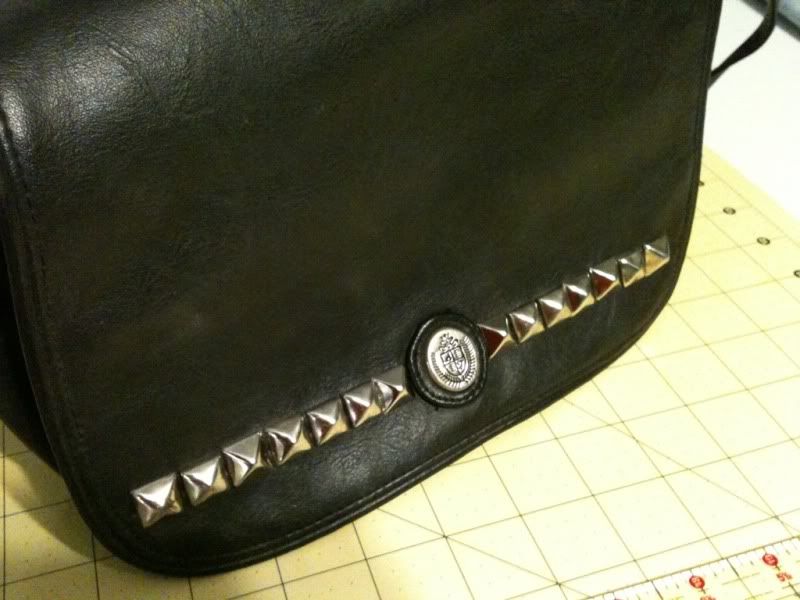 Simple and slightly edgy! I love it!
If you are looking to do something like this, you can purchase multi-colored and shaped studs on
Crush Crush Etsy's shop
or on
Angry, Young, and Poor
.