Wouldn't it be so cool if I posted something that I made everyday? That is to say that I would be making something everyday! That would be so cool!
Well I made the bulk of this yesterday and today I just finished lacing the elastic. I am so pleased with this little skirt, I made it from the torso of the sweater that I used the arms to make the sweater leggings with.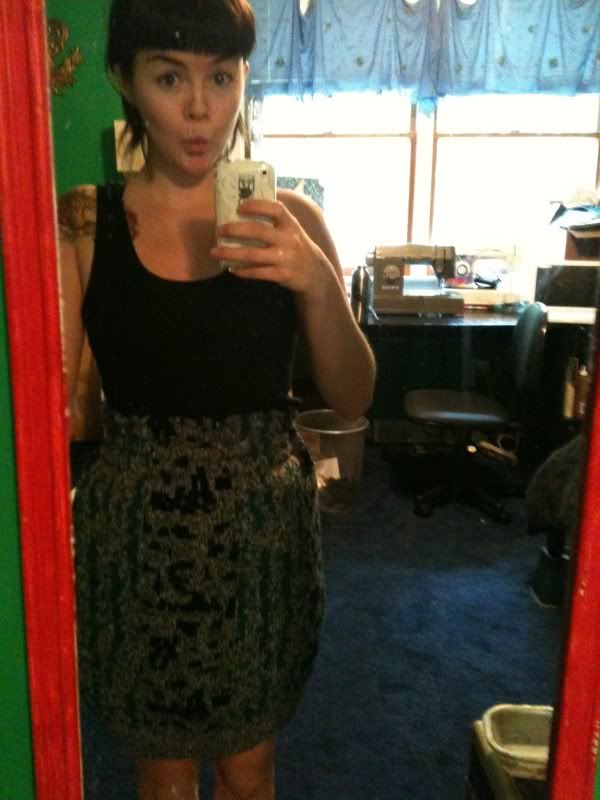 Did you know?
When using a sewing machine, you are supposed to replace your needle after eight hours of sewing. It might be helpful to keep a little log on a pad of paper or dry erase board!