I love shorts, especially high-waisted shorts. I snagged a bunch at a bag sale at the St. Vincent de Paul near my old school. I wound up spending about $.20 per item! Some of the shorts simply needed a good hem job, but a size ten red pair needed to be taken in. I currently am not proficient at taking before shots (or capturing red items accurately), but here is my mid progress picture, followed by some cute vintage red high-waisted shorts available on the internet! click price for source.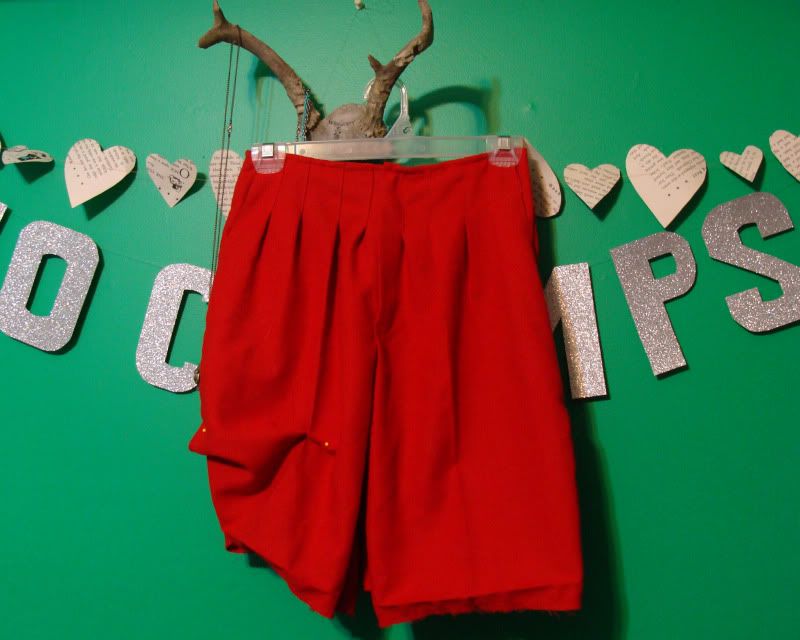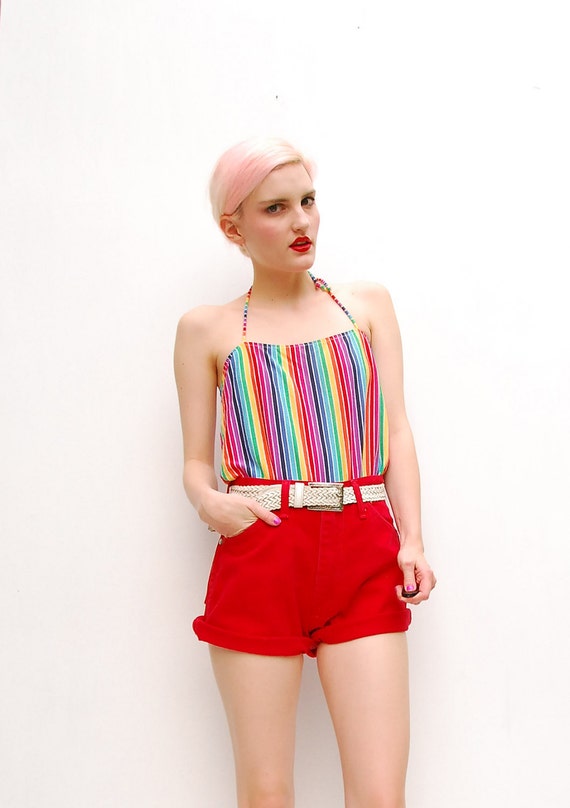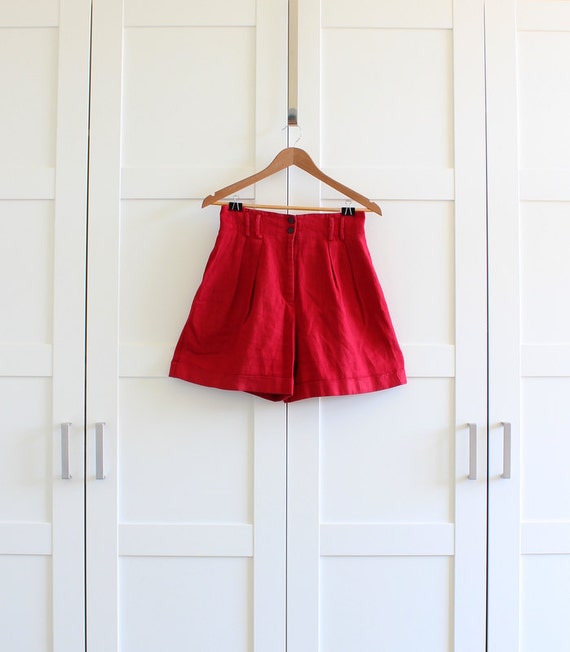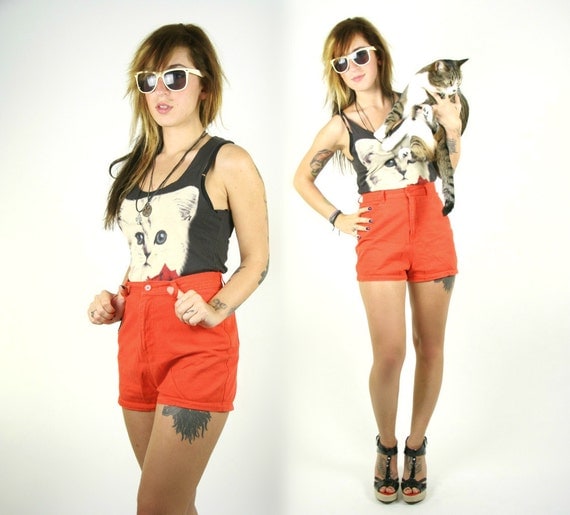 $31.14
$38.00
$34.00
$36.00
$30.00
The original state of the shorts I purchased were too big and long for my taste. I took off the waist band, removed the seams and detached all the pieces (apart from the zipper), added another pleat, reattached the pieces with a french seam, finnished the waist with some bias tape, and hemmed them up! I wore them to work today with a coral
Fashion Association
shirt. (There isn't a white wall in my house! How sad...)
One down, at least nine to go!