It's pretty chilly here in NYC. Not nearly as chilly (or covered in snow!) as where I will soon be returning, but cold enough that I wish I would have packed more scarves. Or at least brought some yarn and crotchet needles! I especially feel this way after seeing the fruits of my boss,
Tara's
, knitting labors:
She got those gold knitting needles on etsy! (I tried to find something similar to link to, but I could not)
So I was feeling a little (a lot) under the weather the other, so I booked some tickets and I will be going home this weekend: crotchet needle (and family!) here I come!
In the mean times, I've been swooning over these suave chunky knits for under $40 on Etsy!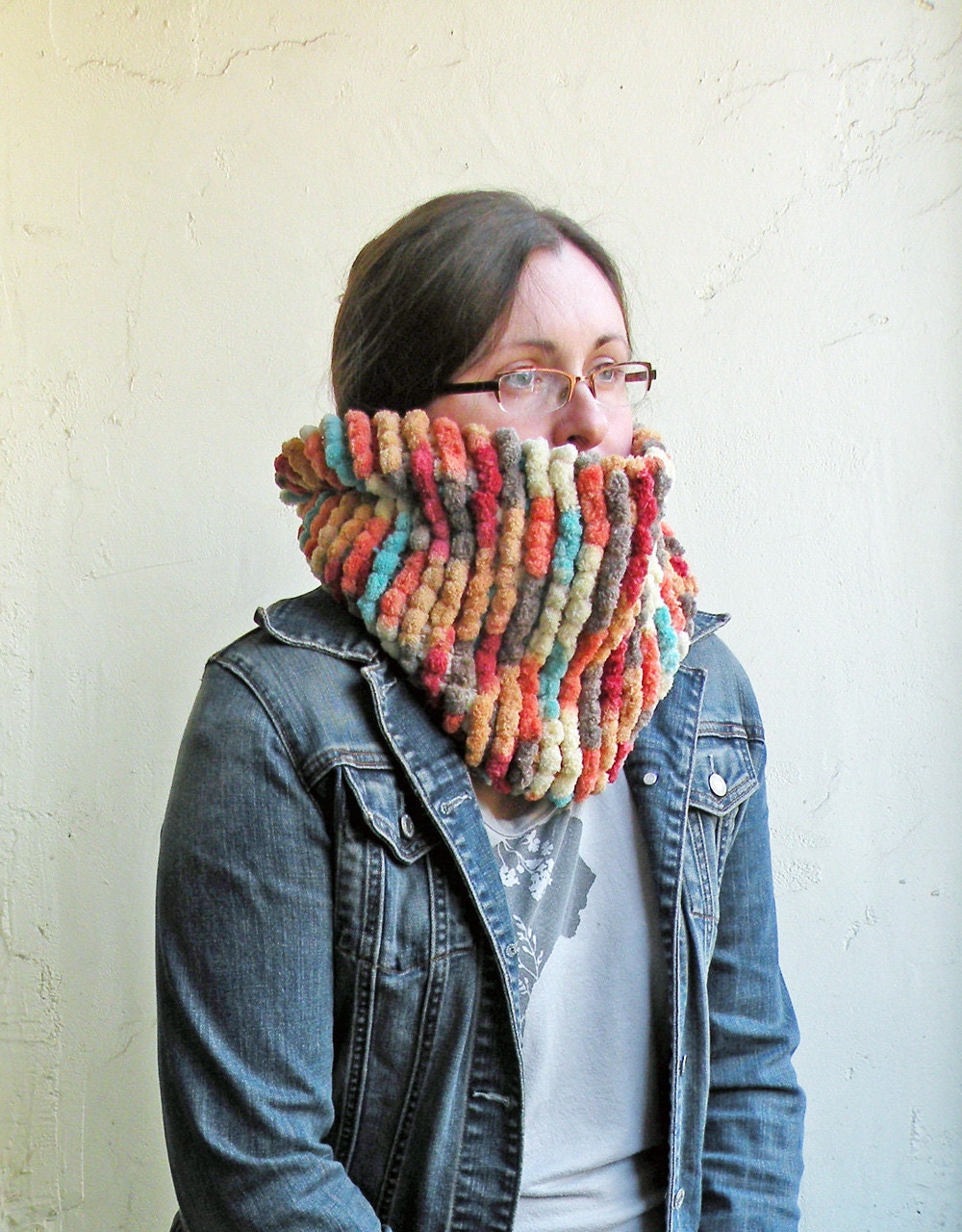 This colorful chunkmiser is made by
mothrasue
. Knitted from vegan variegated acrylic pom pom yarn, this soft seith is sure to match your wardrobe and brighten a weary winter day. All for the cost of
$30!
. Click
here
for the Mothra Sue & Co. blog.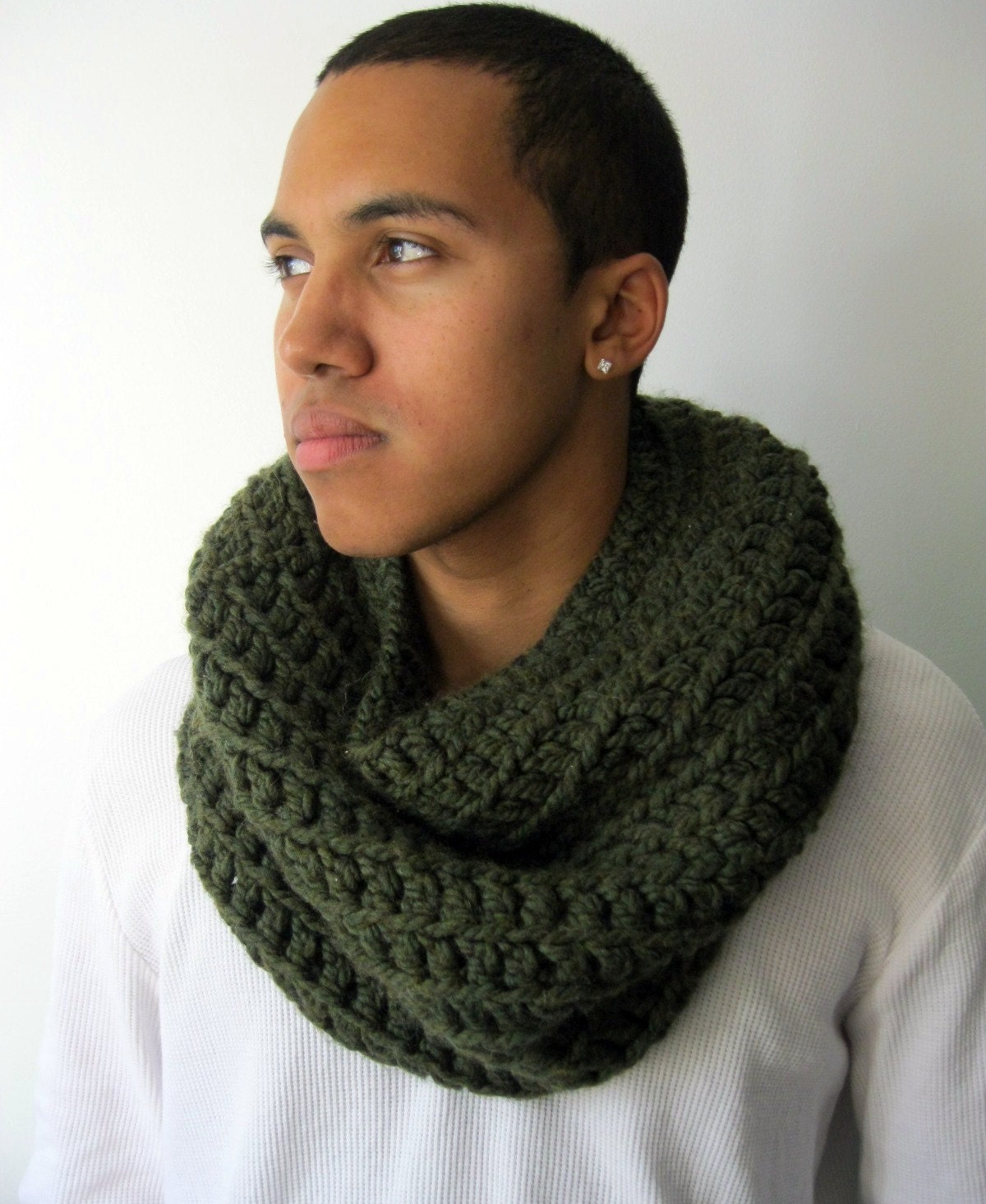 LarkinAndLarkin
is defining 'chunk' with this acrylic olive green scarf! This scarf and your wallet will stay thick for the low price of
$32
. Tumble around with Larkin
here.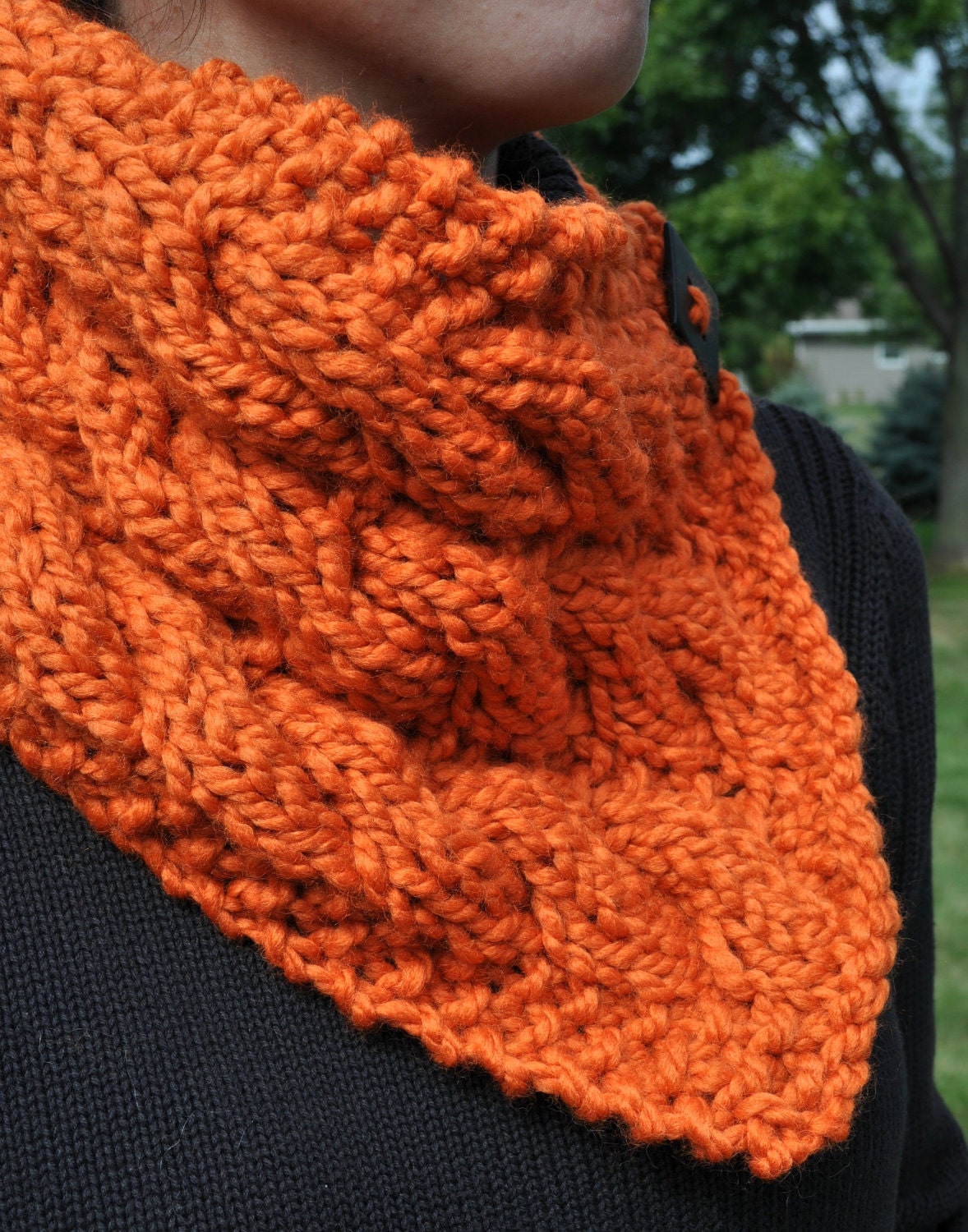 KnitzAndFeltz
's classy cable knit scarve with button closure bold color is sure to bring you cheer. For
$38
, your wallet will be cheerful too! This little baby is a wool blend.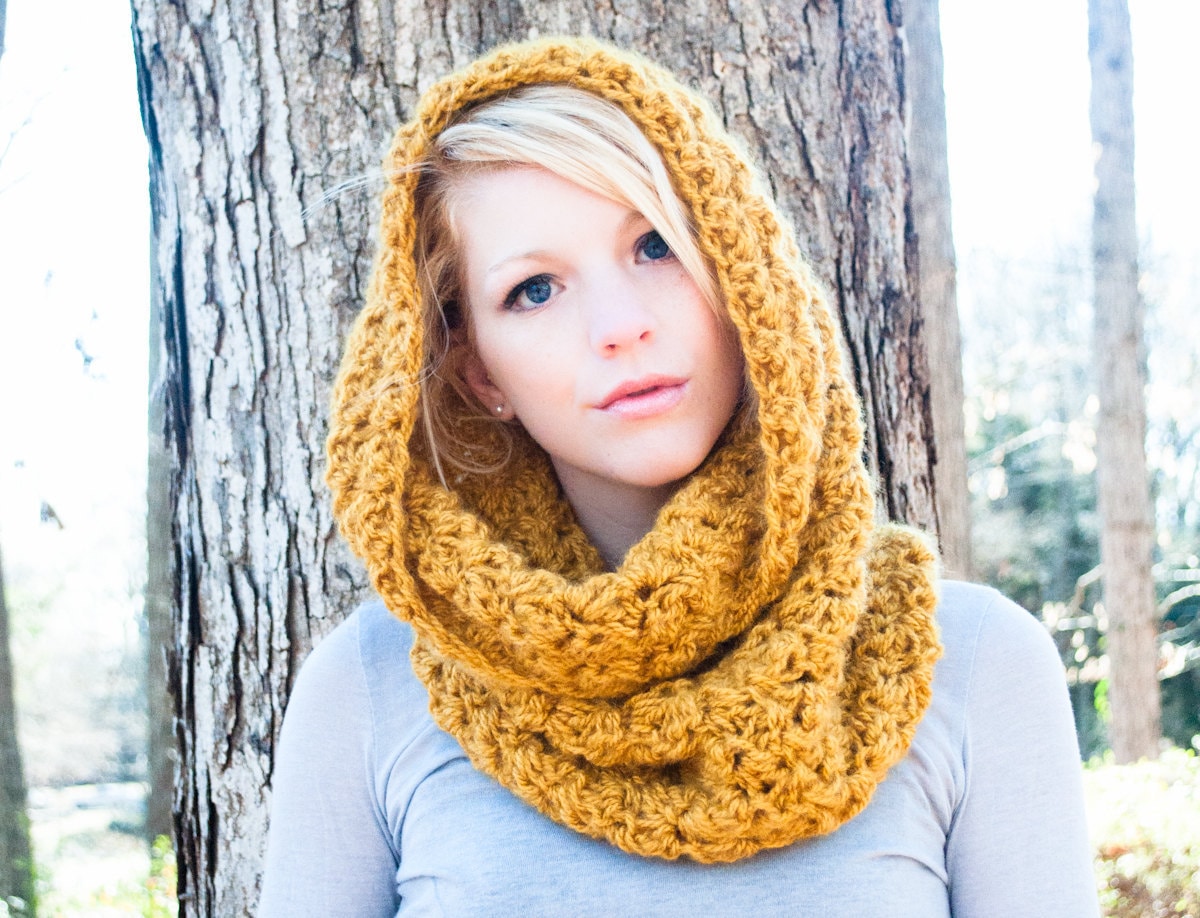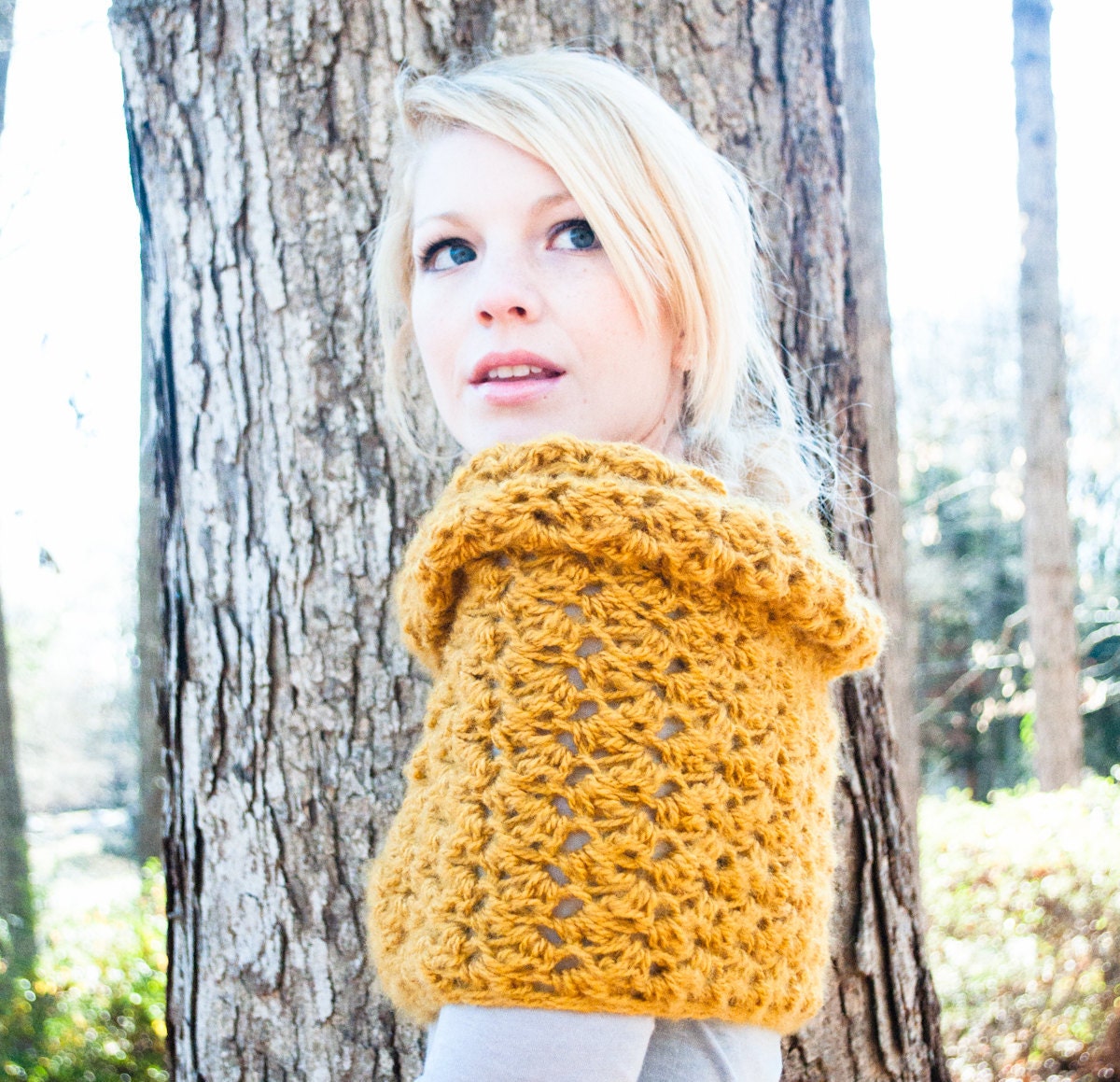 CThandmade
's versatile and vivacious scarf is a must-have in this mustard yellow color! Claire has a slew of scarves for under $40, and this particular one is making itself known for
$33
.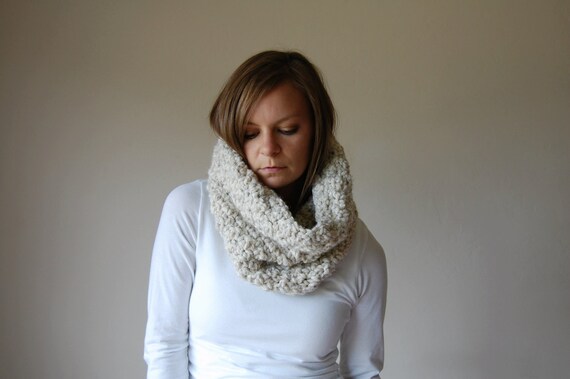 Topping the charts is
ozetta
's coo-worthy cowl in
arch-nemesis
wheat colored wool/acrylic. Bring this home for
$40
and leave the cold with the weather! Read ozetta's blog
here
.
Stay warm!