My lovely friend
Natalie
over at
dear mom
posted
a couple weeks ago about
The Month of Hair
at
Refinery 29
. I was slightly discouraged after reading her post, because it is pretty hard for me to do virtually anything with my hair other than leave it down or use a clip. After complaining to Brandon for a second, and begging him to do cool things to my hair (to which he told me to ask our roommate, Becca) I got inspired. The rest of the week I did new things with my hair, including a curling method Natalie had told me about previously, and an old beehive do that I thought my hair had outgrown. I was very happy!
Day One: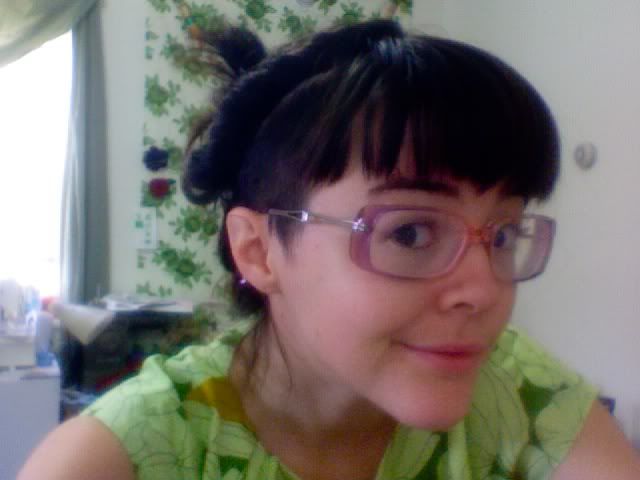 A little twist to my shave spot!
Day Two: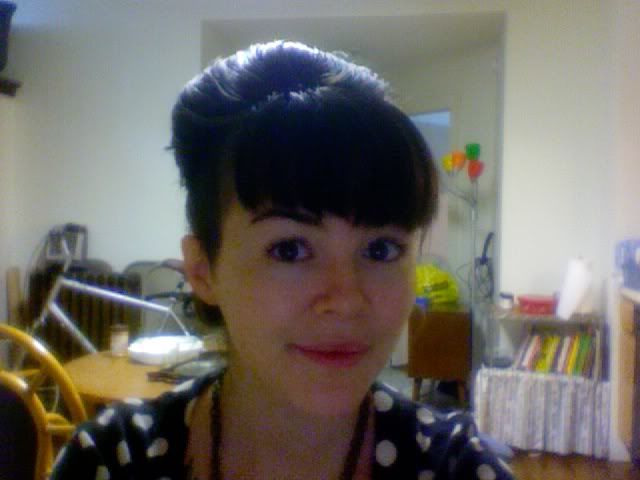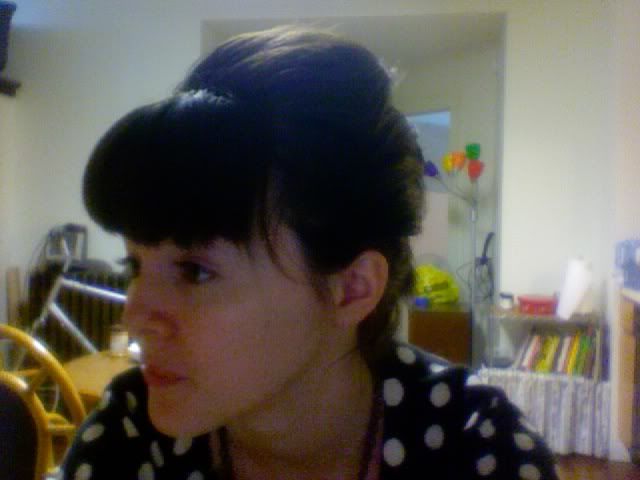 Rediscovering the little beehive. Just so you know, I just tuck all my hair under it, no bump-it here. It helps that I have a BUNCH of hair.
Day Three: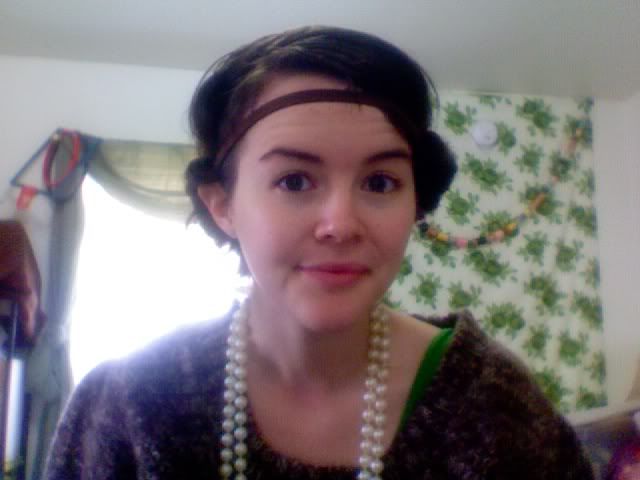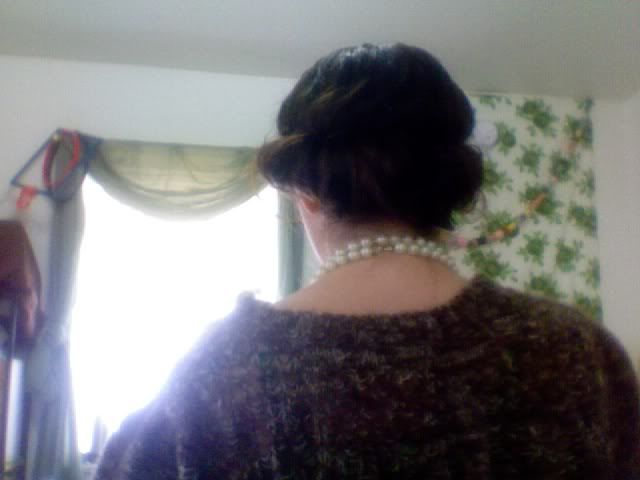 Part one of curling my hair. Wrapped it around a headband and wore it all day and slept on it. Which brings us too:
Day Four: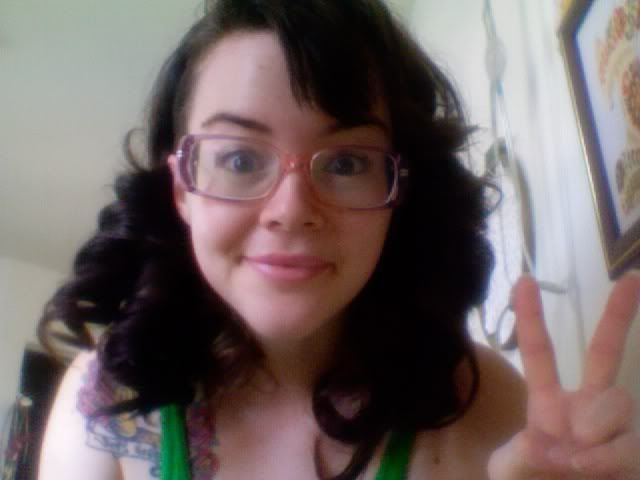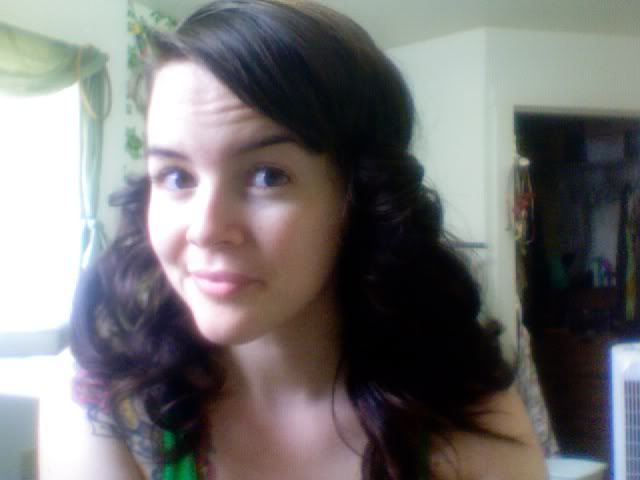 Wild crazy awesome curly hair!
Day Five: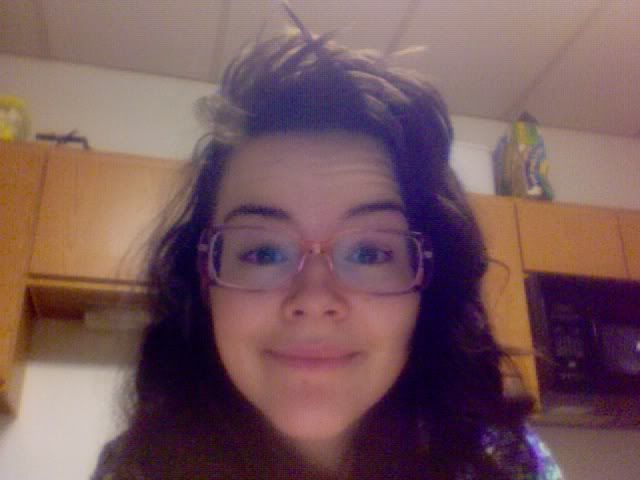 Still rocking the curls, but my bangs were looking wild!
I think there is much more I could do with that simple little headband, here is just a silly little thing I tried: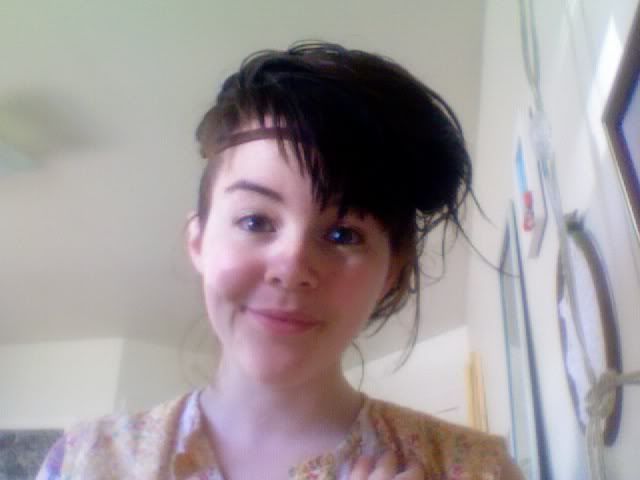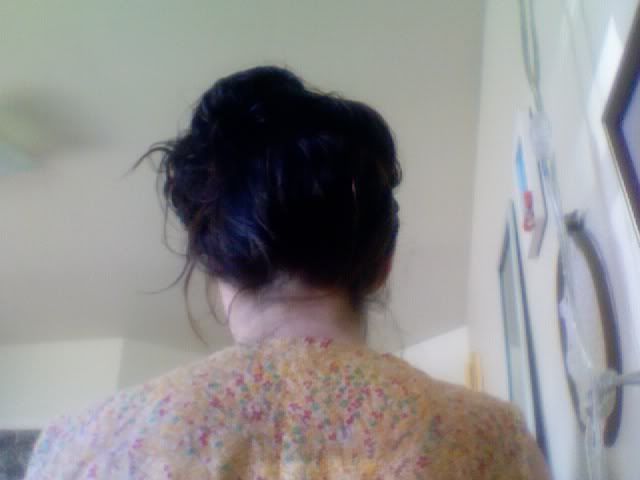 These days I wake up too early (and not too much before I have to be somewhere) to do much with my hair, although Brandon did put in it a ponytail when I went to the gym the other day and it looked nice! So here is to hair!