I'm real irregular at this blogging thing, as you could tell, but I just had to share this (rather than pinning it on
Pinterest
like I normally do). I was trying to find sweet leather bags, after seeing this awesome back from
Jenny N.
: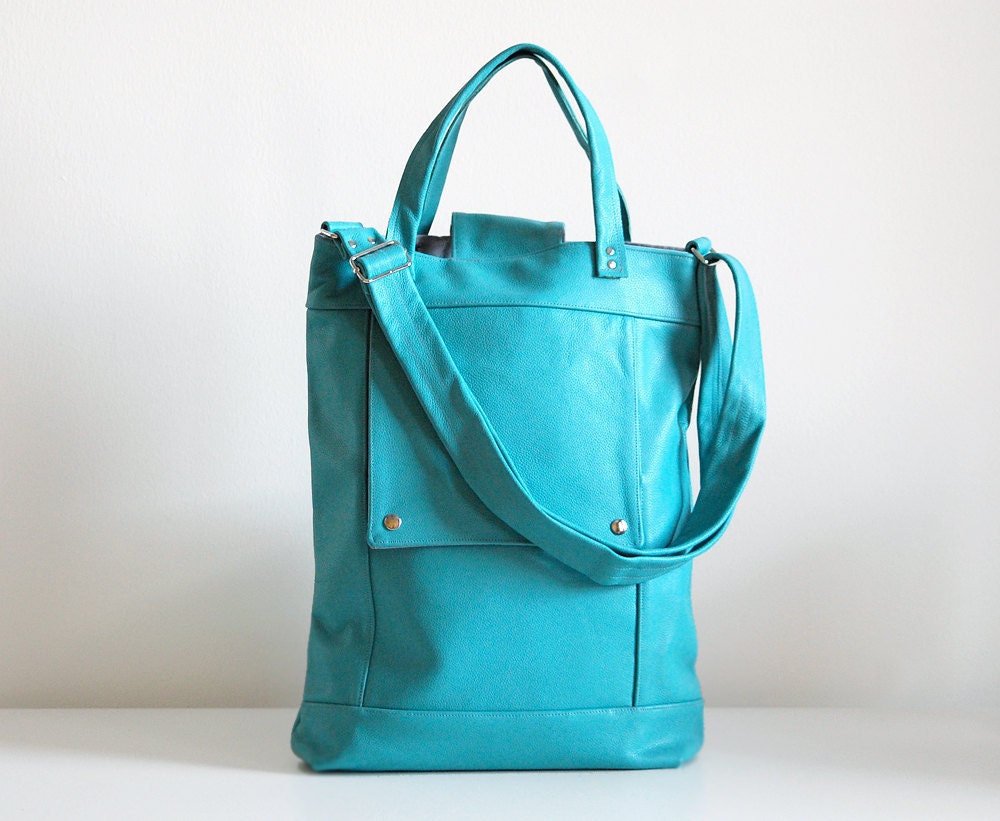 Click Image for store
(I know this one isn't going to be mine, it's the last one! and I don't have $232 to drop on it).
So then I started browsing Etsy, and there are some sweet vintage and handmade leather briefcases and backpacks (unlike
this well made but wacky avocado bag
) but none made me go "oh yeah" more than
this
beaut':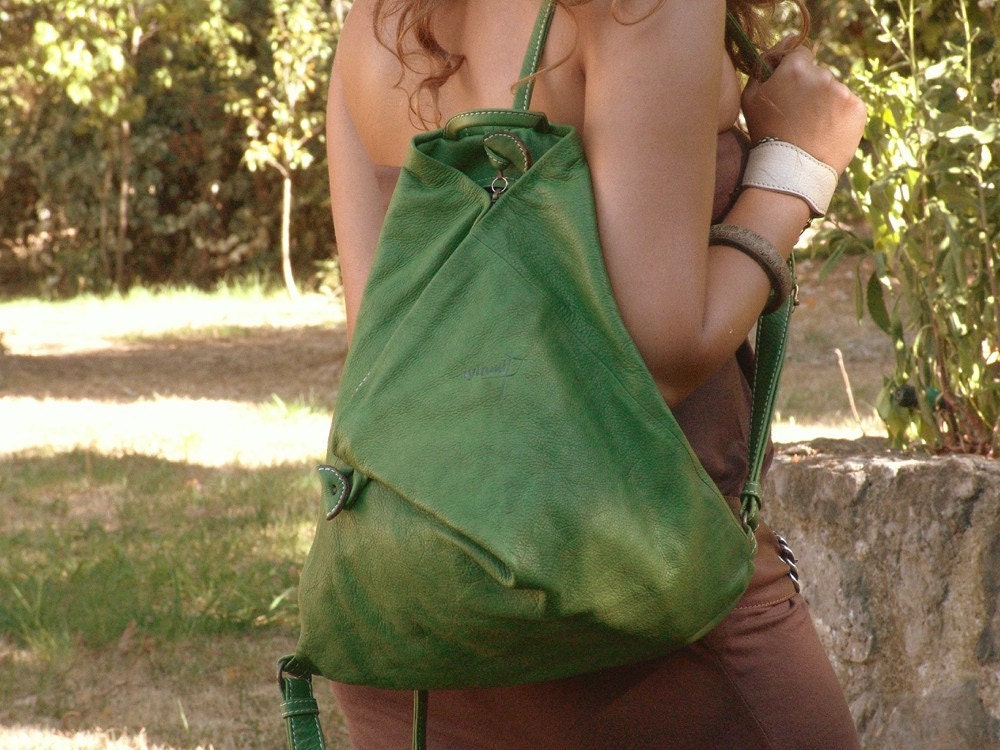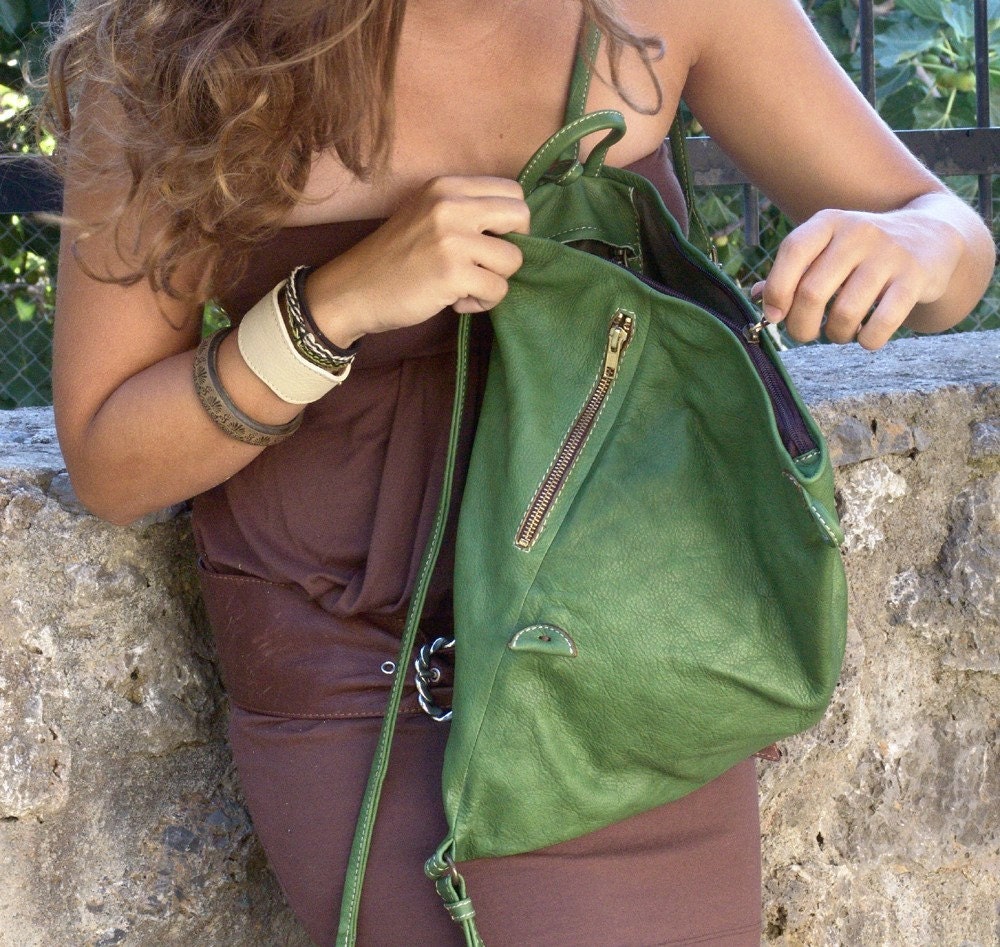 Handmade in Greece, this lovely little leather backpack is chic and versatile (other backs I looked at looked like everything inside would get soaked). The item listing states that the leather is "This triangle shaped leather backpack bag is made from Genuine Italian Calf Leather known as vitello Pieno Fiore." How cool is that? Too cool for me. Maybe one day I will be able to drop $273 on a sweet backpack (which, I think is absolutely worth it, as would be buying Jenny N.'s awesome bag). C'est la vie!