For Christmas I tried to hand make all of my gifts. This turned out to be quite the challenge for my twenty-four year old brother who seems to have everything. He had been asking for a specific type of beanie, so I got two sweaters, one at a second hand store and the other at a flea market, and made them into hats. (Here is one, I didn't snag a picture of the other)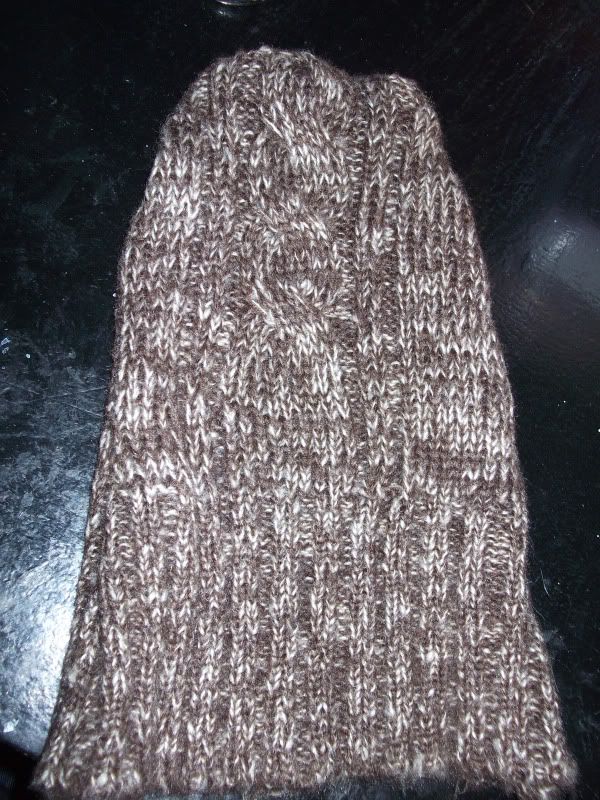 I also bought him handmade soap from the
I Made It! Market
in Pittsburgh that is good for dry skin. I felt like I should do something else for him, but I wasn't quite sure... Then it hit me.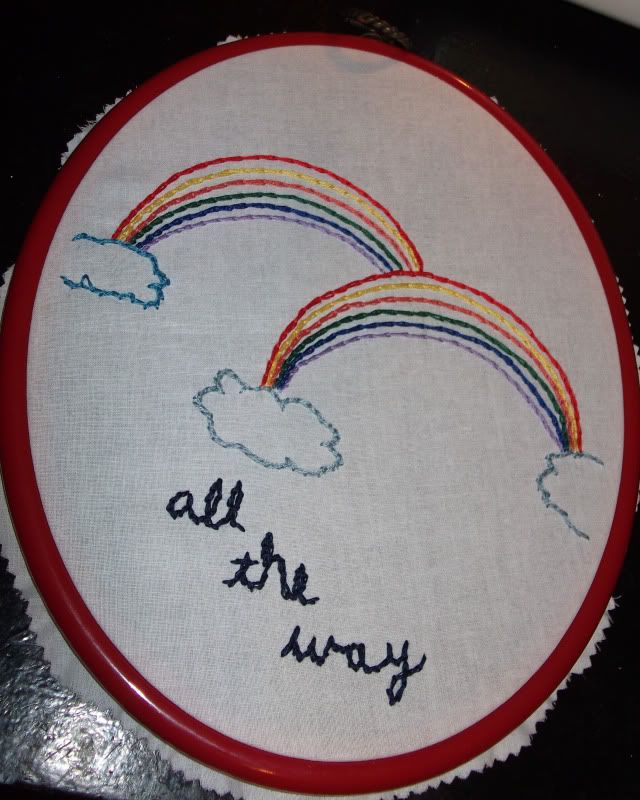 Double rainbow all the way across the sky. For those who are not aware of this viral youtube video, I will post them on the bottom of this post. The funniest thing about this present is that he opened it and said "... What does it mean?" He was being serious, but I started laughing, said that they say that in the video, and we both lost it. That cross-stitch took me almost four hours- longer than anything else I made. It was well worth it, I am entertaining the idea of making more and selling them on etsy.
What was your favorite gift you gave?
And the original: