Last weekend, Brandon, Becca, and I went to a show to support a friend of mine (more on him next week). One of the bands on the bill was this cutesy fun band from Pittsburgh called
Big Hurry
.
Becca likened them to an american version of Kate Nash (seriously good description), but also sort of Tegan and Sara-y. The band consists of Andy Wilkosz on guitar, Kelly Tobias on synth and vocals, Lenny Flatley on bass, and Dani Buncher on drums and back up vocals. I believe the band has only been around two years, but Dani is a seriously good drummer. According to
Speed of the PIttsburgh Sound
, Big Hurry's has "syrupy bass lines, drums black as tar and a glittering vein of synth run through their songs with a slow and engulfing fury." Listen for yourself!
Giveaway!
So normally I have links to get the music, and you can click the myspace link or watch the above video a bunch if you want, or, you can win Big Hurry's Silver Screens EP. Keep it for yourself, or give this fun CD as a gift to a friend. All you have to do to enter is leave a comment on this post. Invite a friend and their post will count as a spot for them and you (tell them to write that you recruited them). Giveaway will be open until midnight eastern time next New Music Thursday.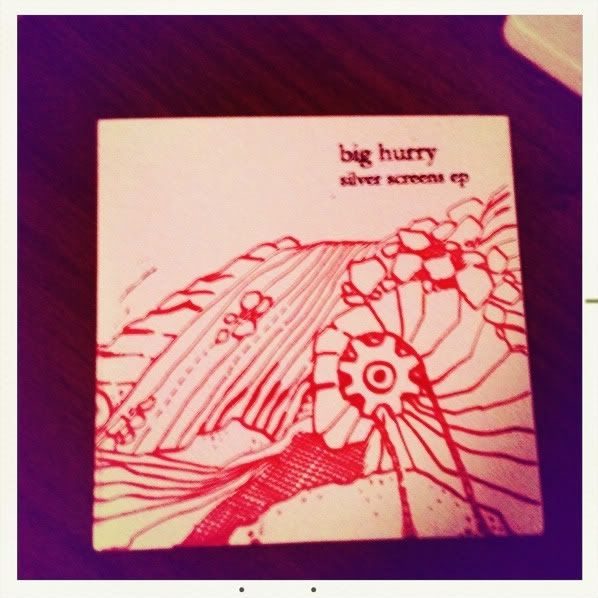 Good luck!