Holidays are simply fun, whether or not they are seemingly purely commercial, it is fun to have an extra excuse to hang out with your friends or family and show your love for them.
Saturday night, I went over my friends' Caitlyn, Laura, Katie, Becca, and Acacia's house and we watched When Harry Met Sally. Then I came home, and hung out with my roommates and friends. In the morning we had Valentine's Day breakfast!
It was wonderful!
So, on top of my
Valentine's Day cards
, I also made my close friends cute heart shaped chocolate chip cookies! (They were supposed to be red, but they look like brownies)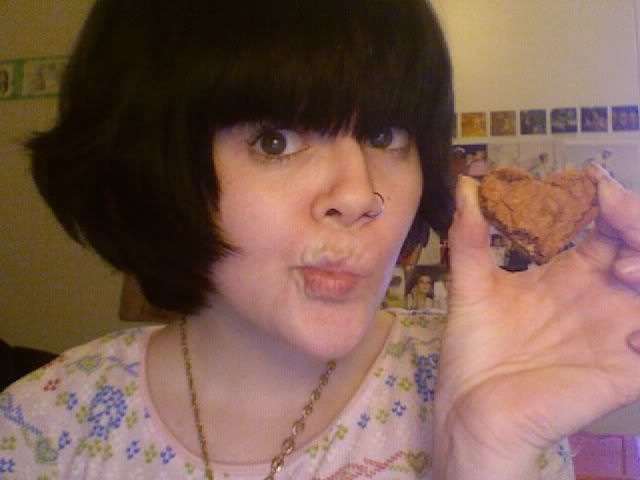 But my favorite thing this Valentine's Day was by far receiving these gorgeous flowers (and box of chocolate which was promptly devoured) from my dearest father!
I hope everyone had a lovely Valentine's Day as well, whether you spent it with someone special or just your friends!