Listening to The Middle East, drinking Stash earl gray tea, and reading. Sometimes life is just too good! Not to mention the fact that I already completed one of the things on my checklist and am almost finished another! I can practically already smell the brownies cooking! YUM! Here is the heart pocket:
And here is the beginnings of my hat!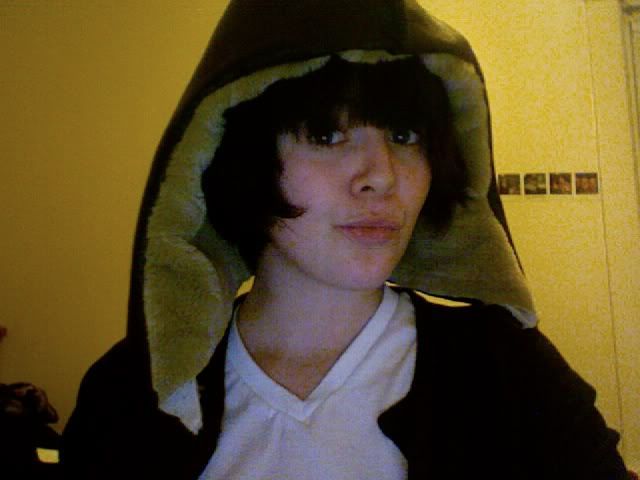 And of course I have been working on things that are not on my list. I made these fabric wall panels out of cardboard and 50 cent fabric from the flea market!
Now I am thinking of beginning an Flea Market Finds installation! I practically go to the flea market every weekend. So, apart from that delightful flower print fabric, here are a few other goodies I found:
This delightful thermos should in theory still work! But I love how it fits the desired sage green/bright orange theme in my room. I got this one at a rummage sale in Pittsburgh for $2.
I also got this adorable owl wall hanging at the same place! It cost $3, but the elderly lady working there was the woman who made it! I suppose it could also be made into a pillow, but I think the bright yellow will look great against my emerald green walls at my parent's place.
Well we'll stick with just those two for now! I will post more of my finds later!