I only have about five minutes to post this blog because we have to leave the mall and go back to the base to prepare dinner.
We have been making video blogs every night of what we did and I am trying to upload them right now, but the internet is South Africa simple doesn't move as fast as it does in the states.
So I have been here a week! And it is simply gorgeous.
I am trying to upload pictures as well, but it simply not happening, and will not in the five minutes I have left.
So, there are about 60 people on the base, or there were. There are short term missions teams from New York, Orlando, and Worchester (in Africa), but the Worchester (pronounced like woo-ster) team left yesterday.
Today is the hottest day so far- it really knocks the energy out of you.
Hopefully when we get back to the base we will have water again, with so many people, it runs out quite often.
For more regular updates, check out my leader's, Jen, blog- http://jeremynjenprice.blogspot.com/
Here is a picture of the Kitchen where I spend alot of my time: (it isn't showing here, but hopefully it will!)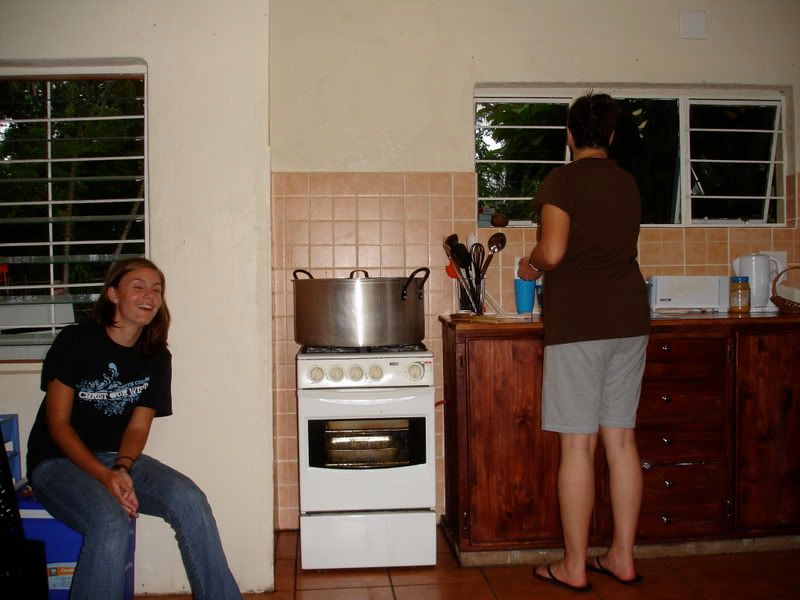 The oven is very small but we still manage to cook for 70 people with it! And I have become a pro at lighting it (it's a gas stove), though it scares me every time flames jump at me!)