Today's "Outfit to Fall For" comes from clothing company,
SheInside
. I
love
animal motifs. This particular outfit is a little bittersweet for me as I hit a deer while I was driving Thursday night. I slammed on my brakes and tried to swerve around it (no one else was on the road), but my car pulled to the right and I nicked its butt with the passenger side of my bumper. My car has no damage, and Harley tried to assure me that since I hit one of the meatiest parts of the deer, it probably will be ok. I didn't stop to find out. I was too freaked out and unsure. So this outfit goes out to you deer in the middle of I-99.
I love almost anything that is
shredded
. The deer head sweater sports a minimal amount of shredding, almost as if the wearer got the sweater snagged while running through the woods. The harem pants are actually a light green color, providing a nice contrast between the dark sweater and wedge boots. And although I would have preferred combat boots, these were the closest things SheInside had!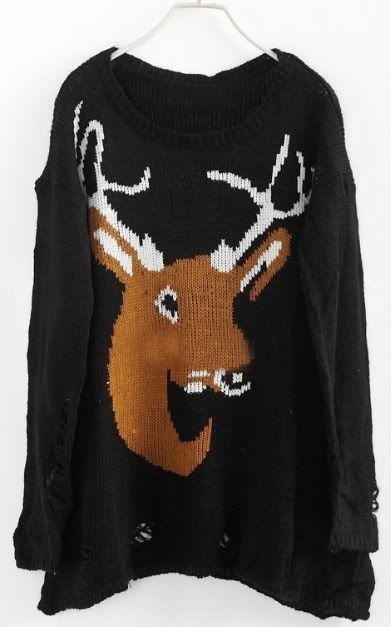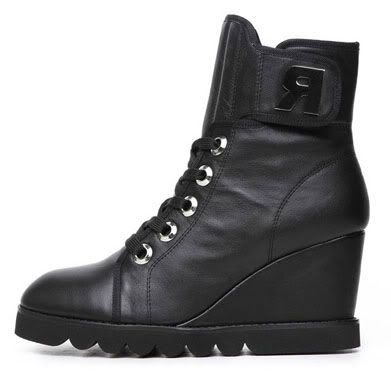 Sweater
//
Pant
//
Shoes