Structure is a very good thing. For me, at least, without structure I seem to not accomplish a thing! It is spring break, I am home, and instead of being really productive as I had hoped, I am doing, who knows what: shopping with my mother, saw Alice in Wonderland, went to the community college to do school work and wound up hanging out with my friends, went to Target to drop off my film and wound up folding some tables, because secretly I miss it and my favorite executive was working. So here is a mini flea market finds. My dear friend, Alissa, and I
hit up my favorite local thrift store (I will probably be going back today). Of course we were a day late for their half off the entire store sale! Bummer! That means the $5 I spent could have potentially only been $2.50! My $5 was well spent. I have been wearing both things everyday!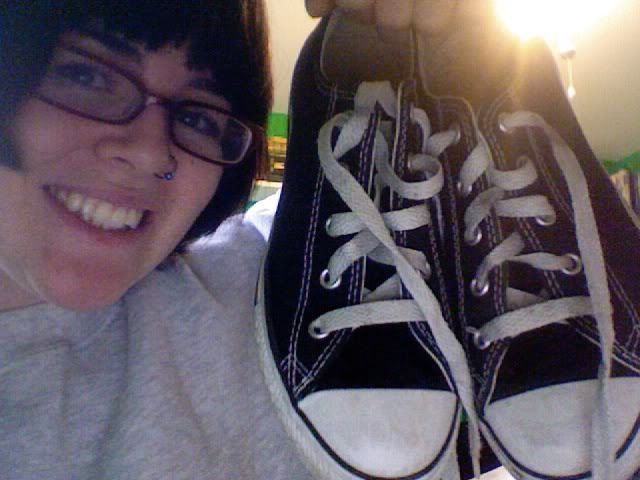 First, a good pair of black chucks! Chucks are classic, but these bad boys (in a children's size three, yes I am very tiny) are much less than buying a fresh pair, plus no one wants the fresh chucks look, the worn chuck look is to be desired.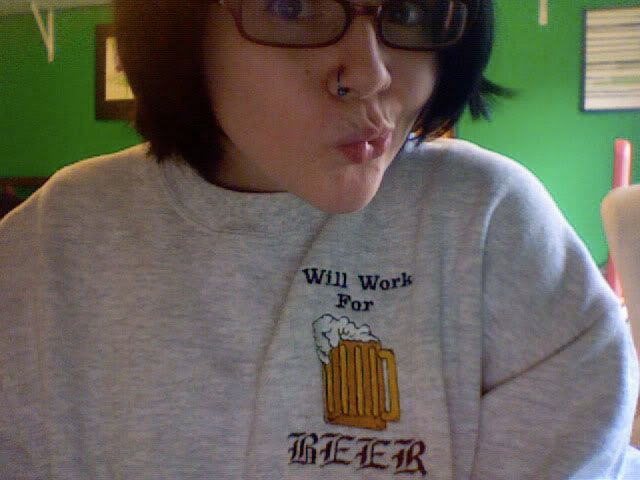 I am always looking for goofy sweaters. This "Will work for beer" sweater just cracked me up so much. I cannot even drink beer, which makes it more comical to me. Two items, $5, totally worth it!
I'll post a crafty update later!